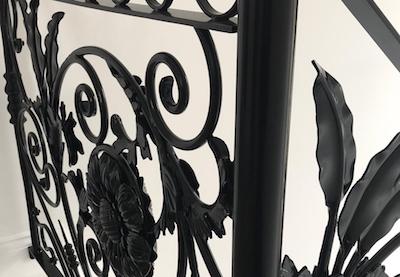 Powder Coating for Gates
Powder coating gives gates a harder more durable decorative finish. If your gates have sustained substantial wear and tear, or have rust all over them, then powder coating is the solution your looking for. The gate will be gently blasted by hand to remove any particles and leave a smooth surface ready to be powder coated. The gates are then gently heated to remove any air and the powder coat is applied then allowed to set. A lacquer coat is then applied to enhance the finish and further protect the gate from environmental factors.
Where can i get my gate powder coated?
We are based near the M62 in Brighouse, a short drive from Halifax, Huddersfield, Bradford, and Leeds.
How do i get my gates powder coated?
Contact us today to book your gates in to be powder coated. Call us on 07772097984, or 01484 766570. Email us on sales@riverpowdercoatings.co.uk