Powder coating gives alloys a harder more durable decorative finish than wet painting. If your wheels have sustained substantial wear and tear, or have started to rust or peel, then powder coating is the solution your looking for.
The wheels will be stripped and gently blasted by hand to remove any particles and leave a smooth surface ready to be powder coated. The alloys are then gently heated to remove any air and the powder coat is applied then allowed to set. A lacquer coat is then applied to enhance the finish and further protect the alloy from environmental factors.
We offer alloy wheel refurbishment from £35 per wheel.
Wheel removal, re-fitting and balancing is available for £12.50 per wheel. We can usually offer a same day turnaround on alloy wheel refurbishment but they must be booked in prior to drop off.
Alloy wheels powder coated Chrome Silver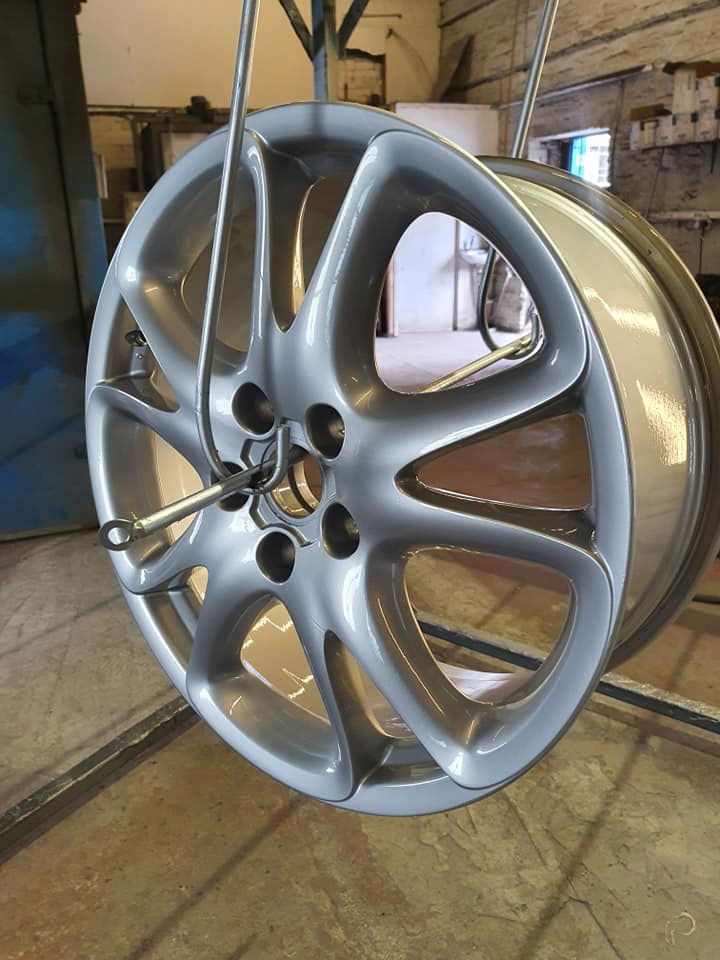 Alloy wheels powder coated Cobalt Anthracite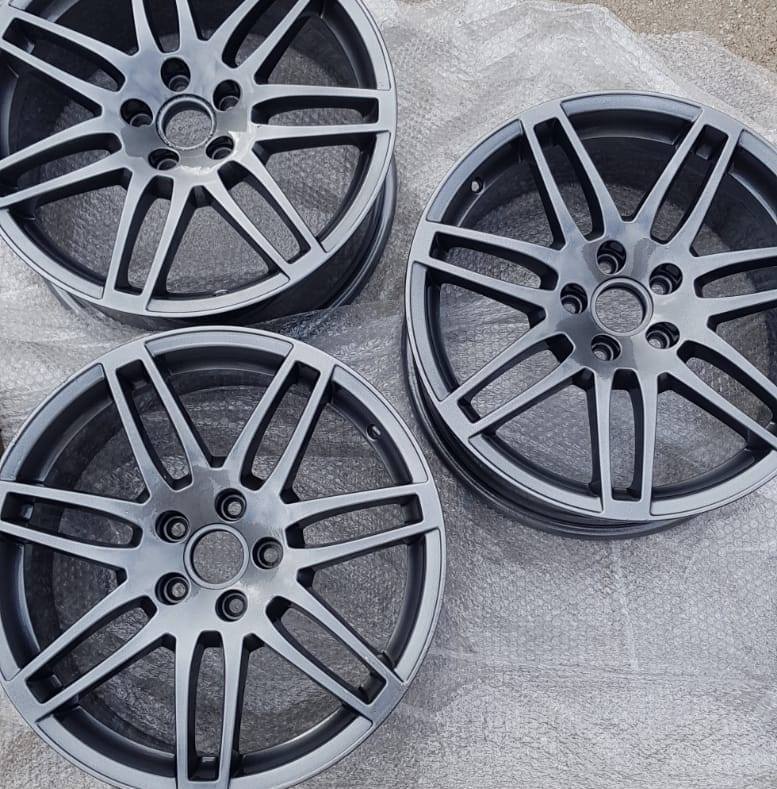 Alloy Wheels powder coated Piano Black