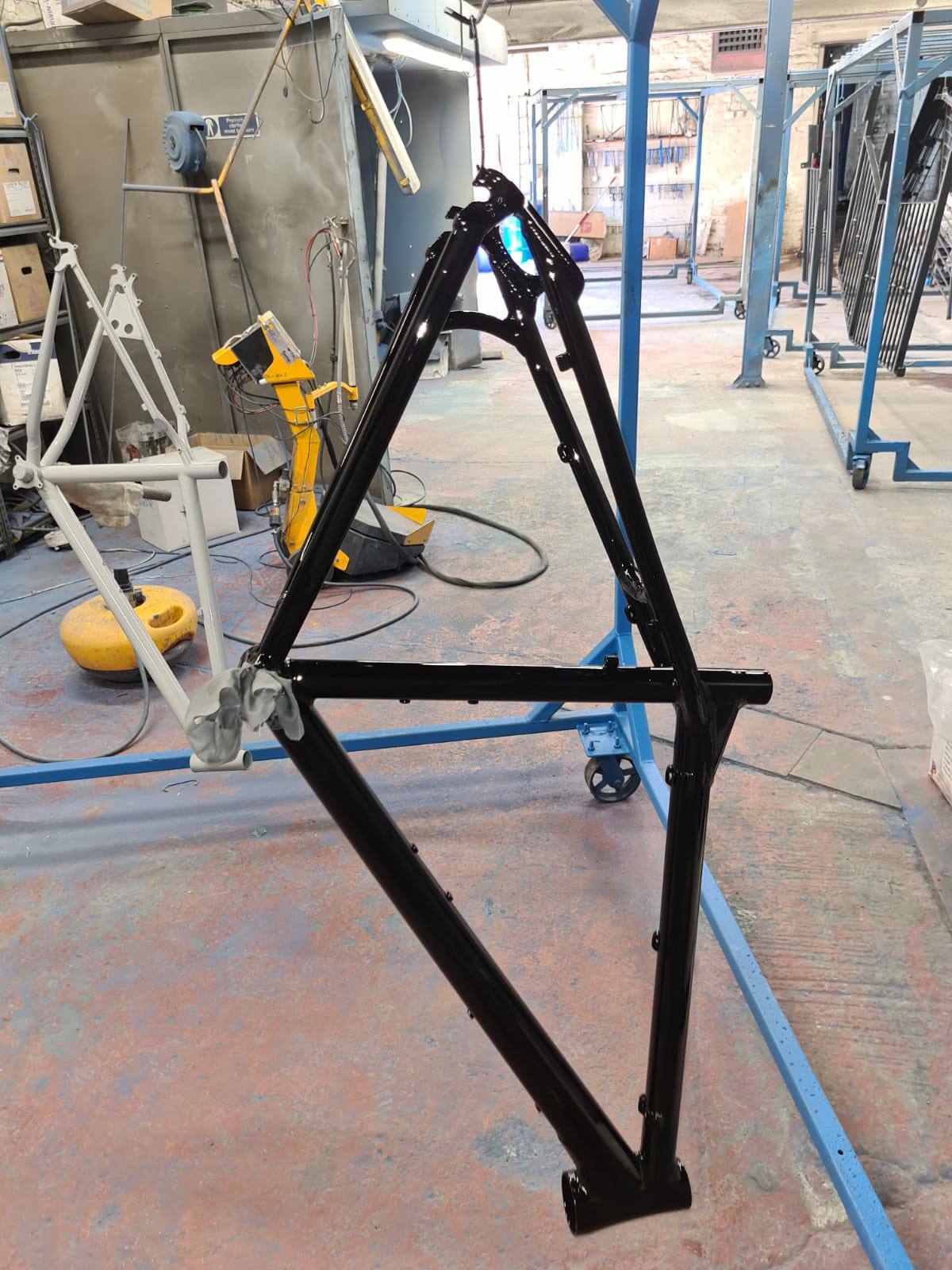 Powder coating gives bike frames a harder more durable decorative finish than wet painting. If your bike frame has sustained substantial wear and tear, or have started to rust or peel, then powder coating is the solution your looking for.
The frame will be stripped and gently blasted by hand to remove any particles and leave a smooth surface ready to be powder coated. The frame is then gently heated to remove any air and burn off any residue. We then use a high quality primer with your preferred colour topcoat and an optional lacquer finish.
We can powder coat bike frames in a wide range our colours from basic RAL colours to metallics or even our stunning new stealth colours.