Bike frame powder coating in Brighouse, West Yorkshire.
We can offer bike frame coating in a range of colours and finishes with great prices and fast turnaround.
We will chemically strip off the old coating and prime the frame prior to topcoat and offer an optional lacquer.
Please get in touch to discuss your requirements.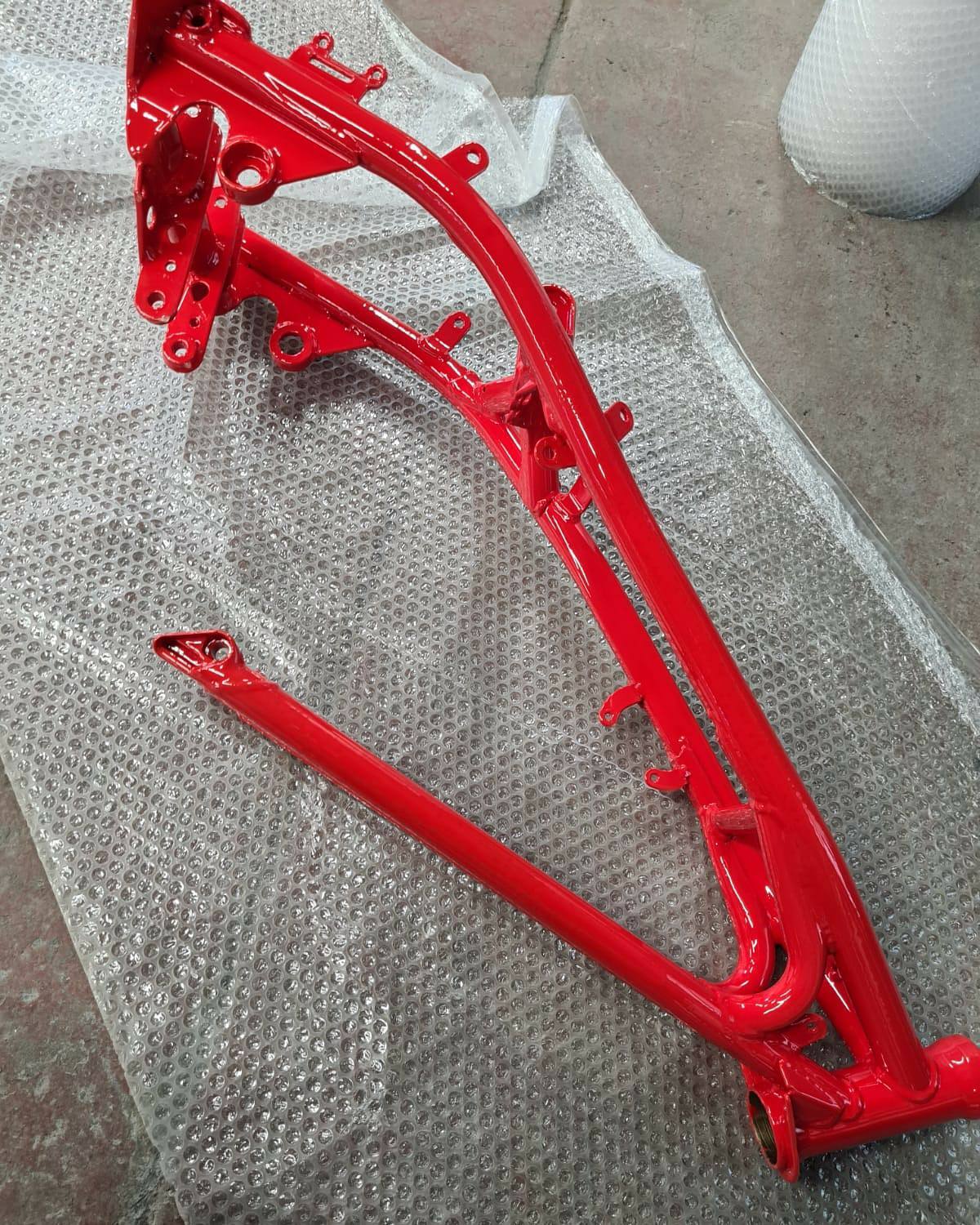 Motorbike frame powder coated red with lacquer.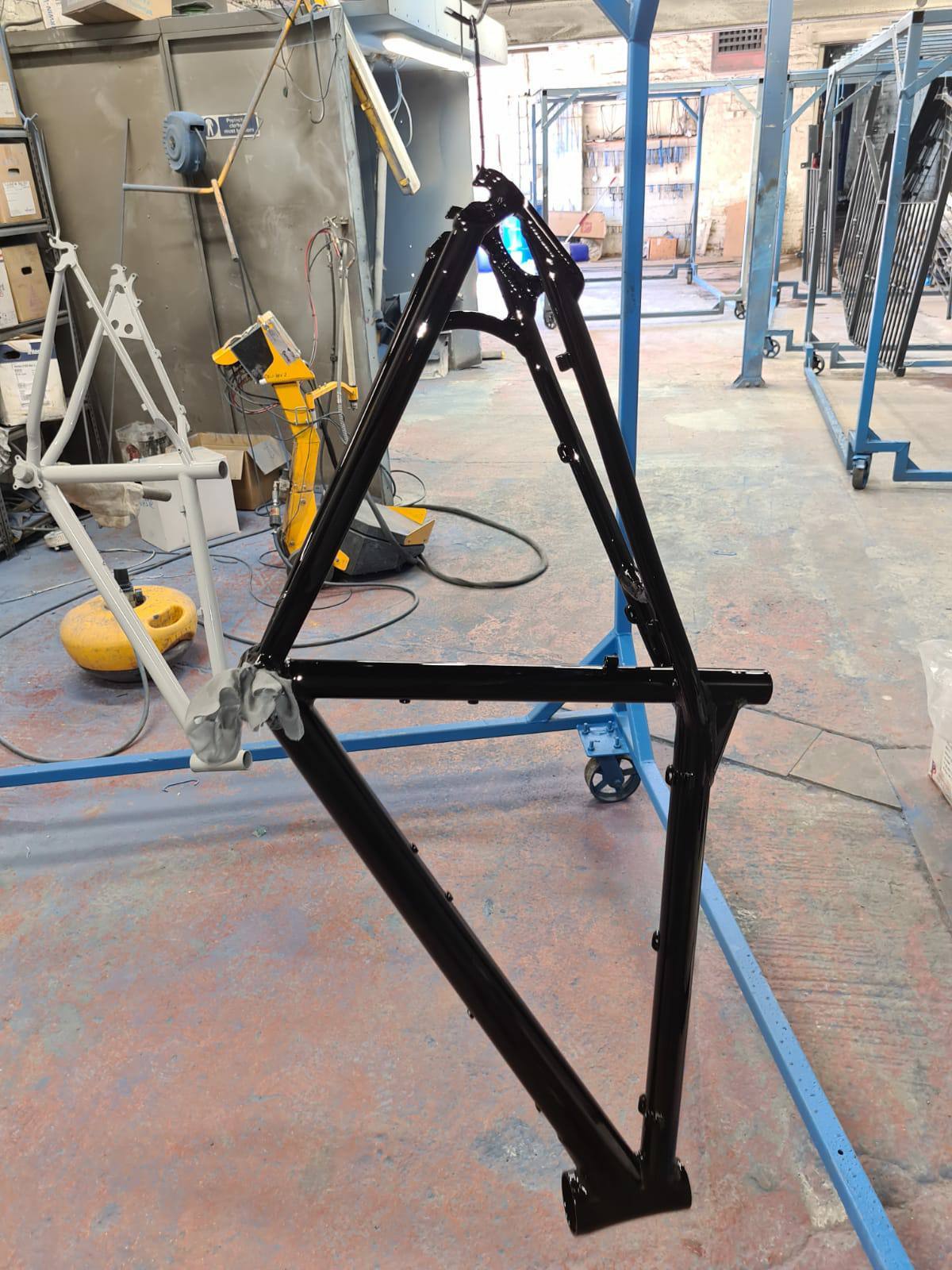 Bike frame powder coated with primer and high gloss black topcoat.